Dubai Golf continues its move towards a sustainable future with the announcement that its championship Faldo Course at Emirates Golf Club is now the first in the region to use LED light technology.
Barney Coleman, Club Manager at Emirates Golf Club said: "Sustainability has always been one of the cornerstones of Dubai Golf's ethical principles and we strive to be pioneers in this movement. Golf clubs have a huge geographical footprint in a city and it's our role to not only provide the community and our members with the very best experience, but to do so in a way that lessens our environmental footprint; whether that be the use of commodities from local suppliers, or eliminating single-use plastics, something we hope to achieve fully by the end of this year.  Changing to a more ecological lighting system was a natural move for us and we're thrilled to be the first golf club in the region to do so."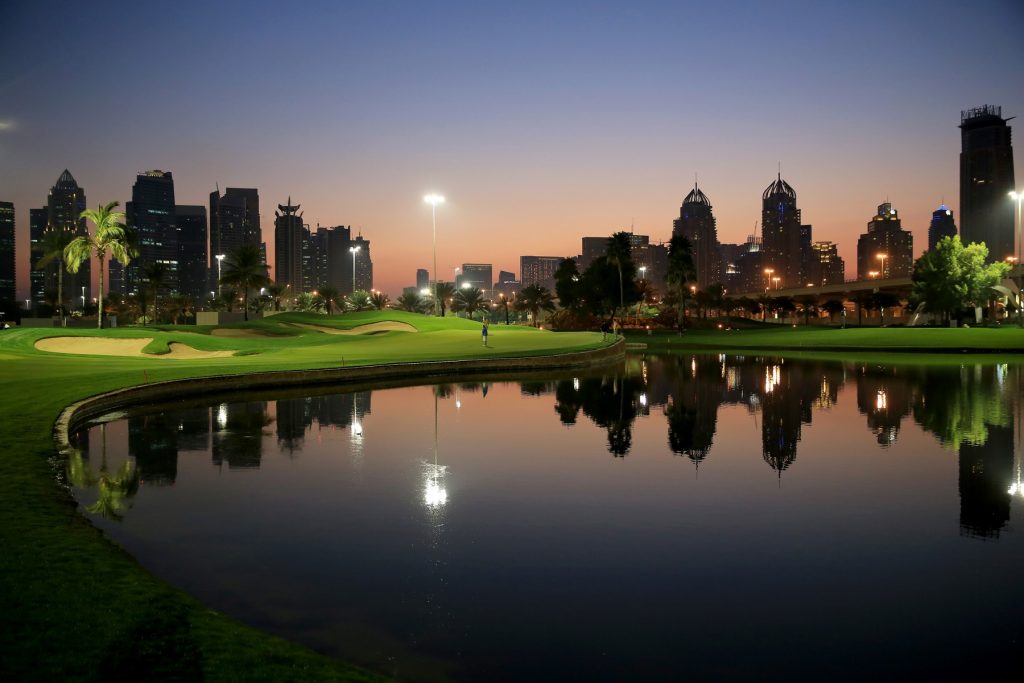 The venture stemmed from over 12 months of design followed by a three-month period of installation, in order to achieve the optimum energy efficient solution and installation without inhibiting players from teeing off.
Emirates Golf Club's improved lighting will allow for a more enjoyable experience and improved playing conditions. The new facility will be showcased at the Ladies European Tour event running from 1st – 3rd May 2019 – 'The Moonlight Classic'.
To experience Night Golf for yourself, contact Emirates Golf Club golf reservations on 04 417 9999 or book here.