The PGA TOUR's TPC Network today announced an agreement with European Tour Destinations, a network of world-class golf venues which all have a close association with the European Tour Group. Through this alliance, members of the TPC Network and those of European Tour Destinations will have the benefit of being able to play at any of the championship courses in both networks.
This partnership also acts as an extension of the relationship between the PGA TOUR and the European Tour Group– providing eligibility for European Tour Destinations to enjoy privileges of the TPC Passport program.
"We are extremely excited to strengthen our relationship with European Tour Destinations," said John Hugghins, senior vice president of TPC Network operations. "This partnership adds incredible value, as we can offer the most consistent level of experience at the highest rated golf courses – no matter where you are in the world."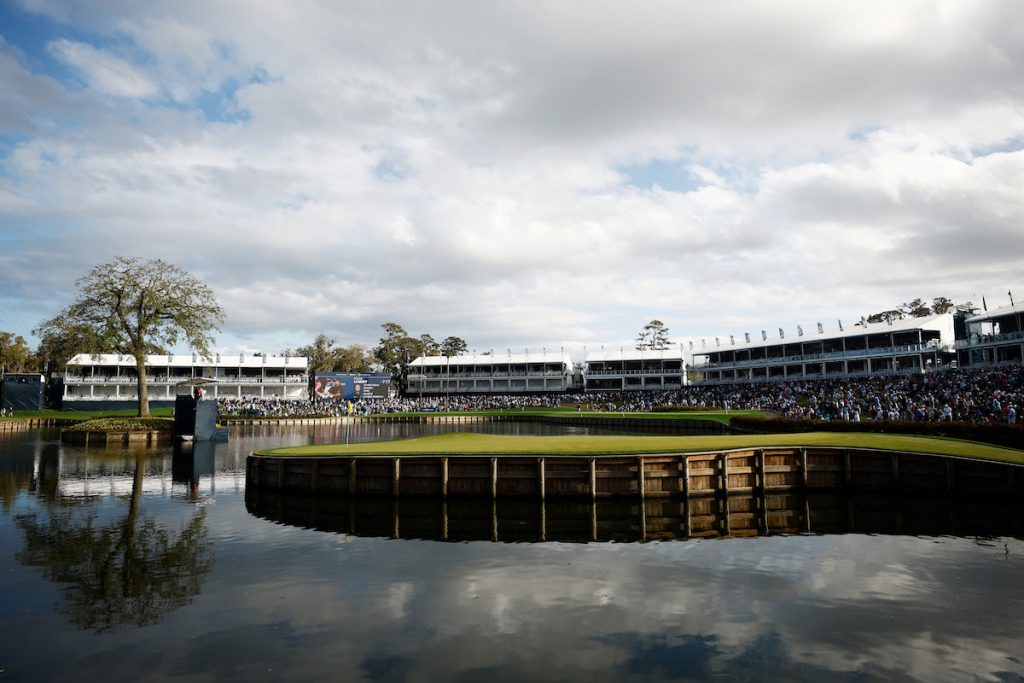 PONTE VEDRA BEACH, FLORIDA – MARCH 14: A general view of the 17th green is seen as fans look on during the final round of THE PLAYERS Championship on the Stadium Course at TPC Sawgrass on March 14, 2022 in Ponte Vedra Beach, Florida. (Photo by Jared C. Tilton/Getty Images)
Members of European Tour Destinations and TPC Network clubs now receive access to world-class golf venues spread out across the world. This premium concierge program is designed to deliver the consummate golf experience for members when they travel, offering playing privileges at all the private, resort and destination properties in both networks.
"With the strengthening of relationships between our two Tours through our strategic alliance, working with the TPC Network seemed an obvious fit" said Ian Knox, head of European Tour Destinations. "We are delighted that members at our network venues will now have access to the TPC Passport program and we look forward to welcoming TPC members to many of our world-class destinations."
To learn more about the PGA TOUR's TPC Network, please visit www.tpc.com