With a spectacular new golf course open for play and a first tournament just round the corner, excitement is building at Marco Simone Golf & Country Club as it prepares for a drama-filled showpiece in an iconic city.
When footage was recently released of Marco Simone Golf & Country Club's newly-opened 18-hole course, the world sat up and took note.
What will be the scene of the 2023 Ryder Cup in just over two years' time looked magnificent. The culmination of 18 months of work by European Golf Design together with Tom Fazio II focused on creating a layout which will provide match play drama.
The extensive renovation has created a masterpiece on the outskirts of Rome, maximising the natural rolling terrain to offer many vantage points for views not only of the on-course action but of the famous Eternal City in the distance.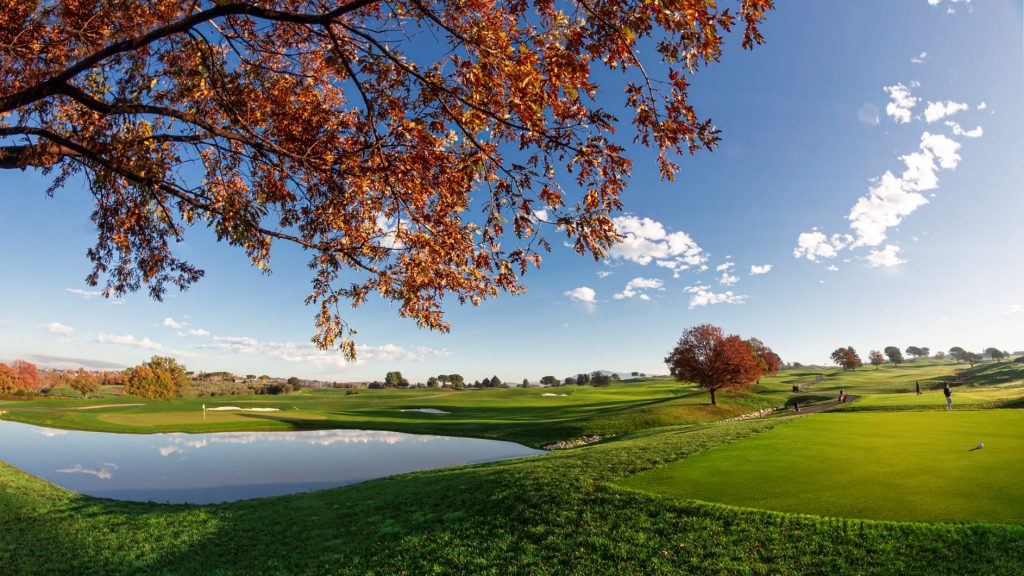 The course will not have to wait long before its first test of elite golf, with some of the world's best players arriving to contest the Italian Open this September.
It will be the second time Italy's national Open heads to Marco Simone Golf & Country Club, following the 1994 staging when Argentinian Eduardo Romero triumphed.
Lavinia Biagiotti Cigna, President of Marco Simone Golf & Country Club, said: "Hosting the 2023 Ryder Cup for us is not only a dream come true, but the beginning of a new journey. Our motto is 'playing the future' and we are committed to growing the next generation of golfers." Of the forthcoming Italian Open, set to take place from 2-5 September, she added: "We are now ready to host champions and amateurs from all around the world."
Click here for more information on Marco Simone Golf & Country Club