European Tour Destinations took the opportunity to reconnect with key commercial partners and drive business from across the Americas at the North America Golf Tourism Convention (NAC).
The first staging of the event since before the pandemic saw 186 tour operators, golf courses, hotels, tourist boards and golf tourism suppliers from 25 countries come together in Reno, Nevada, for an important two days of meetings as golf businesses plan for 2023 and beyond.
Among attendees from European Tour Destinations were PGA Catalunya Golf and Wellness, Quinta do Lago, Le Golf National and recent addition to the network, La Hacienda Alcaidesa Links Golf Resort.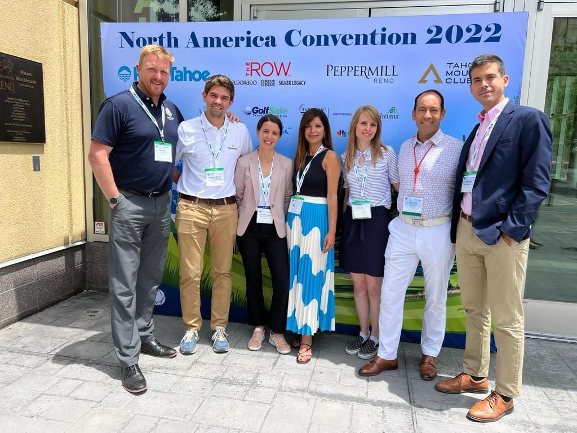 Head of European Tour Destinations, Ian Knox, who attended, said: "The NAC is an important opportunity for our venues to connect with partners across the Americas, even more so this year having experienced a two-year hiatus.
"There are clear indications of pent-up appetite for golf tourism and our venues, who are already welcoming clients from across the region, now stand to increase those numbers as the recovery continues."
Ana Berbel Rendon, Commercial and Marketing Director at La Hacienda Alcaidesa Links Golf Resort, attended the event for the first time, and was encouraged by business across the two days.
"As we are about to unveil our new links course, this was a prime opportunity to raise awareness and excitement about this new and unique product offering," she said.
"The strength of association with European Tour Destinations was also evident. Tour operators have immediate confidence in the quality of the experience we can offer to their clients and this is helping us access new countries and new markets," she added.
NAC 2023 will take place at Saddlebrook Resort, Tampa, Florida, 20-22 June.