"It's been non-stop since joining European Tour Destinations in March 2022, and there is still so much more to come," said Javier Jimenez-Casquet, Director General at La Hacienda Links Golf Resort.
One of Europe's most exciting golf projects in Southern Spain, the 36-hole resort has been forging ahead with an expansive multi-million-Euro investment project, started in 2020.
In July 2022, it opened its renovated Links course, before turning its attention to its Heathland course with enhancements aimed at improving playability. Next on the agenda will be a new Halfway House on its Links course, before the anticipated opening of the region's only Fairmont Hotel & Residences complex in 2024.
The luxury 153-room hotel and 51 villas will complete the ambitious investment project and elevate the resort to a flagship venue in one of Spain's most well-established golf destinations.
Recognised for its portfolio of 80 hotels across the world, including many landmark addresses, such as The Plaza in New York and The Savoy in London, the new Fairmont Hotels & Resorts complex at La Hacienda Links Golf Resort will undoubtedly attract new customers to the resort – particularly from North America, where the majority of Fairmont's hotels are located.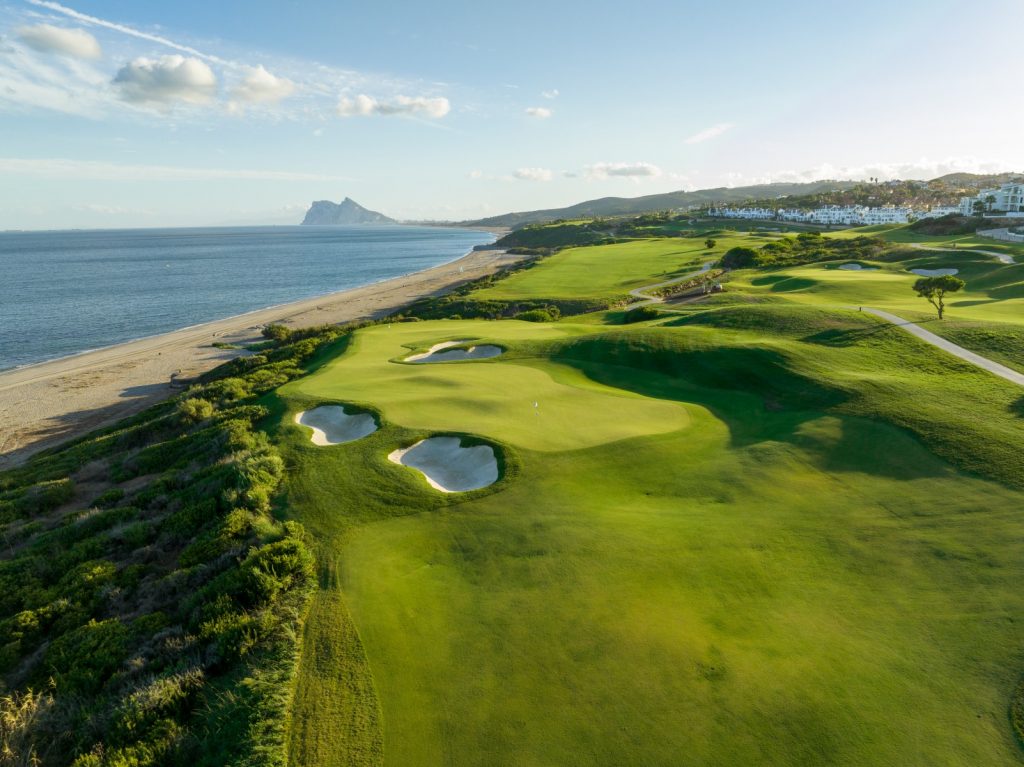 "In the Fairmont brand, we have an ace up our sleeve," explained Ana Berbel Rondon, Director of Commercial and Marketing at La Hacienda Links Golf Resort.
"We'll have the only Fairmont address in Iberia, complete with a hotel, residences, and two renovated golf courses. This not only gives us an unrivalled and unique selling point, but also a huge opportunity, especially within American and Canadian markets, where the Fairmont brand resonates particularly well.
"Golfers in those particular markets are also, for the most part, links golf enthusiasts. So, having the only links course in Southern Spain, positions us really well to target the North American market – a key objective for La Hacienda Links Golf Resort in the near future."
Attracted by Costa del Sol's Ryder Cup heritage – the 1997 host venue located a mere 10 minutes' away – Javier Jimenez-Casquet, Director General at La Hacienda Links Golf Resort, believes golf travellers to the region will have a compelling reason to stay at La Hacienda Links Golf Resort given the gravitas the Fairmont brand holds with customers from across the Atlantic.
"As per the 1997 Ryder Cup, the impending 2023 Solheim Cup will undoubtedly leave a lasting legacy in the Costa del Sol," he commented. "We hope our enhanced golf offering and our exciting new Fairmont project will make La Hacienda Links Golf Resort a 'must-visit' venue to visitors heading to the region, for both golf and leisure breaks, for many years to come."
Click here to find out more about La Hacienda