Consumer confidence in online travel booking has been surging over the past decade, and over 80% of all travel bookings now happen online.
In the last few years this number has stabilised, but underlying trends in the way customers book are still on the move – and this is influencing how destinations are marketed and sold.
Mobile booking is just one of these areas.
Where in the past people tended to browse destinations on their device but book via desktop, increasingly, confidence in booking via mobile device is on the rise. This is illustrated by recent figures from the UK suggesting 45% of UK travellers feel comfortable researching, planning and booking trips to new destinations using only their mobile.
This means destination and tour operator websites need to be equipped with a mobile site capable of wowing and converting customers – not just the former.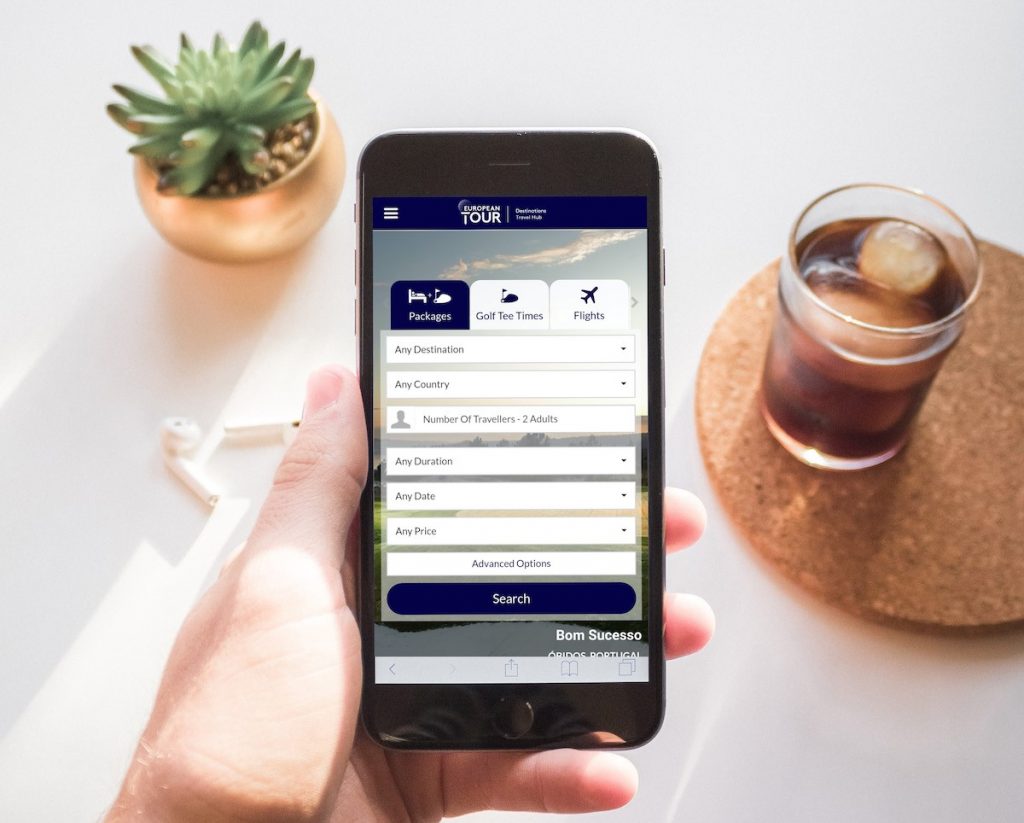 One-stop-shop
Another key development is the advent of 'one-stop-shop' websites. These websites allow customers to book any or all aspects of their trip in one place – from flights to accommodation to tee times.
Why? An increased desire to customise trips in a quick, easy and efficient way.
In effect, these sites are taking on the role of what might previously have been a travel agent, with instant results and the ability to book there and then.
In fact, one-stop-shop websites already own 41% of the online digital market – a number which continues to rise.
What does this mean for resorts looking to boost direct business?
It means not simply offering accommodation or golf only. Resorts need to think about further experiences and options which will inspire prospective customers, allowing them to visualise and piece together their perfect golf trip, all in one place.
A new solution
To support its venues' business growth, leverage the trust and recognition shown in the European Tour brand and capitalise on the consumer booking trends, European Tour Destinations recently launched its Travel Hub.
The Travel Hub is a fully responsive website, providing users with the ability to access it on all devices including mobile, tablet, and desktop. The platform allows golf travel customers to book their next trip at one of the network's 30 world class destinations.
"Customisation is key," explains Jonathan Griffiths, Managing Director of Sportech Solutions, developers of the Travel Hub.
"Golfers want flexibility, options and the opportunity to piece together their ideal golfing getaway on an easy-to-use platform that allows them to book there and then."
As the online market continues to evolve and grow, the Travel Hub platform will also benefit from continuous development and updates, positioning itself and the network's venues to better adapt to future changes in booking trends.
2020 vision
What to expect from the online golf travel market this year?
More mobile, more customisation, more flexibility. That's what golf travel customers want. It's now down to resorts, tour operators, and indeed our very own Travel Hub, to deliver it.
Data sources: Statista; Travel Weekly; Trekk Soft