European Tour Destinations are delighted to announce that Diamond Country Club, located just outside of the Austrian capital Vienna, have extended their affiliation with the network.
The venue, who have been members since 2012, regularly host tournaments on the European Tour, including the Lyoness Open from 2012 – 2017 and the first tournament back after the COVID-19 break in 2020, the Austrian Open.
The venue's centrepiece is undoubtedly the testing 18 -hole Diamond course but the resort also features the Diamond Country course and 9-hole Diamond Park course, all situated around their 10-hectare lake.
Also within the venue is the Diamond Golf Academy which offers superb practice facilities, one on one golf coaching with professionals plus performance analysis. Alongside that, they have two restaurants – the Clubhouse and the Boathouse, that offer Austrian and Mediterranean cuisine, respectively. There also hotel options at Diamond Country Club, with an aparthotel on site and the Diamond City Hotel, located just 10 minutes from the venue.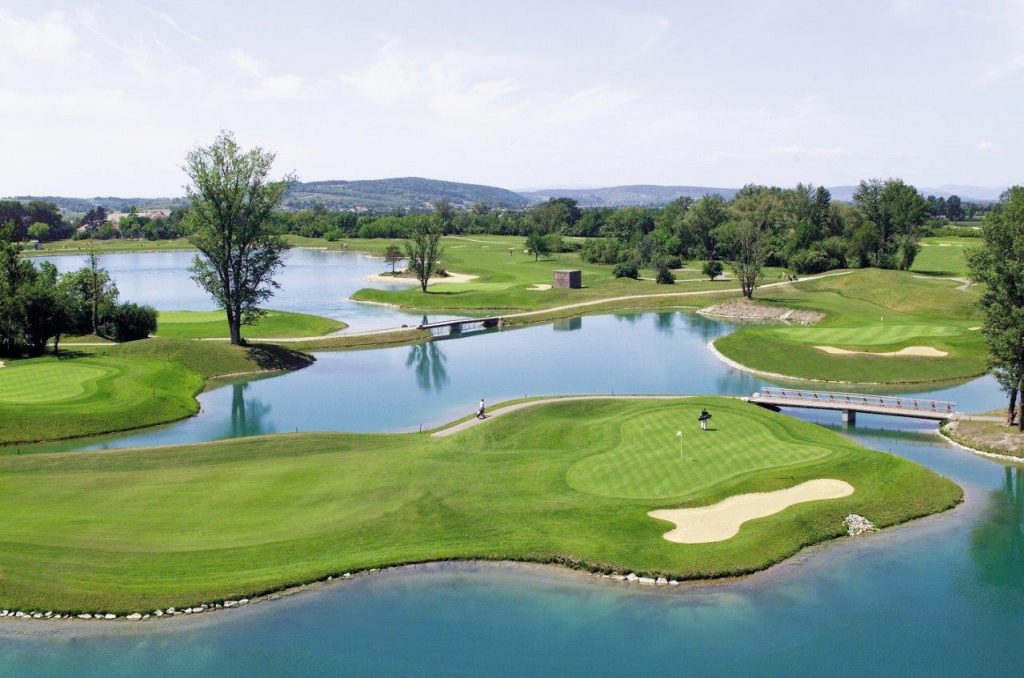 Earlier in 2020, Diamond Country Club were recognised as one of Golf World and Today's Golfer's Top 100 Resorts in Continental Europe, with a ranking of 69th.
Ian Knox, Head of European Tour Destinations, said: "We are delighted that one of our established venues, Diamond Country Club, are continuing their long-standing partnership with us. Alongside their rich history of hosting tournaments, Diamond are continuously striving for excellence and we look forward to supporting them as they work towards their goals for the years ahead".
Stephan Vogl, General Manager at Diamond Country Club, said: "We are extremely pleased to have renewed our agreement with European Tour Destinations. Since the beginning of our partnership, we have utilised their expertise to develop our venue and have seen significant growth and progression throughout all areas. We look forward to continuing into 2021 and beyond."
Click here for more information on Diamond Country Club