With more than 23 million golfers, the Asian golf market represents a significant opportunity for destinations – particularly with the recent relaxation of pandemic-related restrictions in the region.
With 320 delegates, including 130 tour operators from 25 countries, joining for two days of vital talks and meetings, this year's Asia Golf Tourism Convention (AGTC) provided European Tour Destinations the ideal opportunity to reconnect with key commercial partners from across Asia.
"It's been a long road to recovery post pandemic for Asia," explained Ian Knox Head of European Tour Destinations, who attended the event in Japan.
"International travel from Asia declined to virtually zero over the last three years, but the signs are promising for its return.
"Before the pandemic, China was the largest outbound travel market in the world, with 150 million international trips a year," he continued.
"As restrictions ease in the country, we are already witnessing a robust recovery in regard to the amount of international travel from China in the first part of 2023 and experts predict it'll only progress as the year goes on.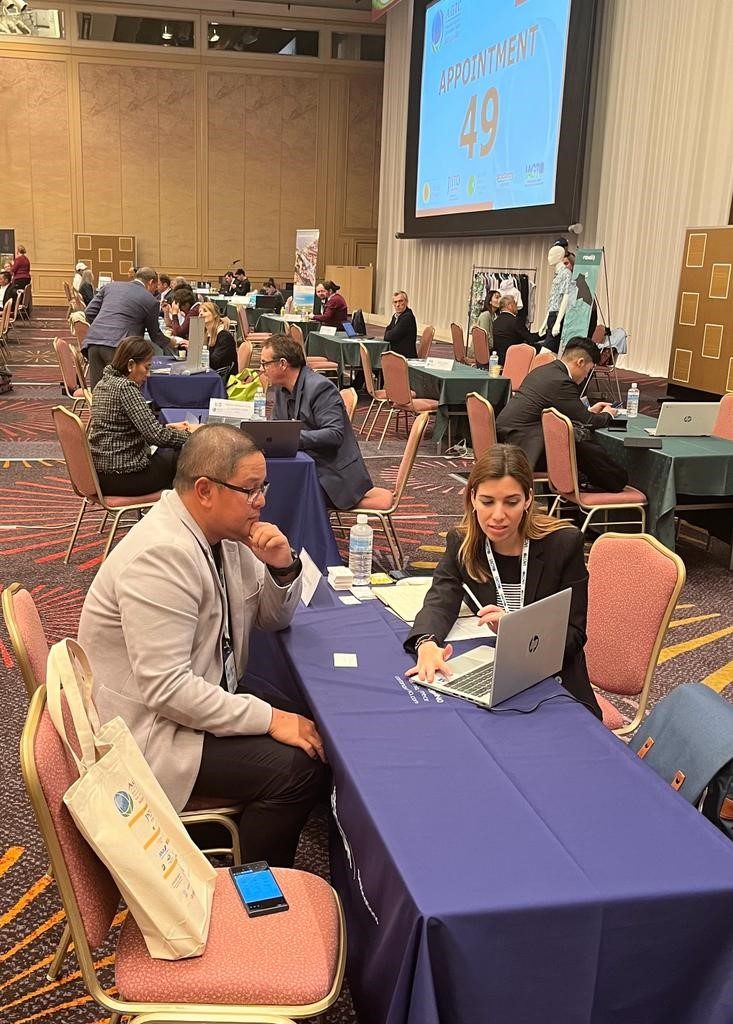 "It demonstrates how the golf tourism market remains strong in Asia and highlights the need to continue to support tour operators on the continent, while also showing how vital it is for our network of destinations to make those connections again with partners in the region."
Among the attendees from European Tour Destinations were Marco Simone Golf & Country Club, Le Golf National, Saujana Golf & Country Club and recent addition to the network, Costa Navarino – Europe's top ranked golf destination.
Elena Kourelea, Assistant Golf Sales Manager at Costa Navarino, said: "2022 was a very successful year for us, from the opening of two new golf courses and the arrival of W Costa Navarino, to joining European Tour Destinations and ranking as the best golf resort in Europe.
"Our aim now is to access new countries and new markets to spread the message of Greece as an emerging golf destination and, more precisely, to showcase why Costa Navarino is ranked the #1 Golf Resort in Continental Europe.
She added: "It was Costa Navarino's first time attending the AGTC and I was impressed with the turnout of delegates and tour operators. I believe these were at a similar level to pre-pandemic times, which is very encouraging. The quality of tour operator and travel agents we met was very good and has enabled us to generate a good level of business during the Convention.
"Being a part of the European Tour Destinations network underlines our high-quality standards and mark of excellence, which is helping us drive business and grow booking levels for 2023 and beyond."