Over the past year, the desire for a higher quality in life and a better focus on our wellbeing and those around us has become more important than ever before. PGA Catalunya Resort is delighted to introduce a number of new developments in 2021 specifically focusing on wellness and the wellbeing of guests and residents.
Set in 540 hectares of Mediterranean forest featuring stunning woodlands and lakes, PGA Catalunya Resort offers a truly holistic experience that integrates physical and mental health into a space that nurtures fulfilment through golf, leisure and low-density living. PGA Catalunya Resort has it's own resident environmental biologist, Oriol Dalmau, who has an impressive ten Life Science certifications and multiple degrees. Oriol is dedicated to preserving and stimulating the ecological environment of this world-leading Real Estate development. 
PGA Catalunya Resorts' social responsibility has been recognised by it's GEO certification since 2013 and with awards such as the IAGTO Sustainability Award for Nature Protection 2020. The Resort also has the potential to become a micro-biosphere reserve.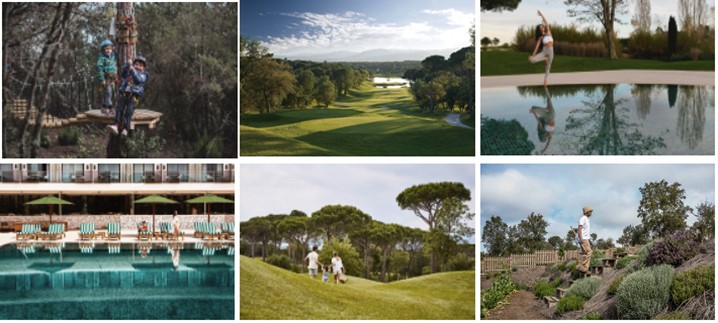 PGA Catalunya Resort's privileged position of being located an hour from Barcelona, less than an hour from France and 15 minutes from Girona has enabled the resort to experience a surge in demand as it leads the way in next generation wellbeing and wellness initiatives, including innovative architecture and property design reflecting a wellbeing focus for way we want to live which has been accelerated by the current situation with Covid-19. 2021 brings with it an exciting new development at PGA Catalunya Resort, The Wellness Centre which will further cement the Resorts positioning as the top European destination for wellness.
"The appeal of PGA Catalunya Resort being set in such expansive surroundings has led to us to experience a large increase in interest across the board as open spaces are now more than ever of paramount importance and the benefits of the surrounding nature, outdoor experiences, wellness and sports facilities bring. One of our main priorities now is offering exceptional experiences that always focus on physical and mental health as the core of our philosophy, as well as concepts of personal fulfilment, of course in golf, leisure, and also in Real Estate developments from our approach to building our low density resort", affirms David Plana, CEO of PGA Catalunya Resort.
Spearheading PGA Catalunya Resort's nature project, their biologist has already introduced a colony of one million bees, hundreds of bird nests and works daily to promote the life of endangered local species in and around the golf courses.
Leading the way in next-generation wellbeing and wellness architecture and property design, PGA Catalunya Resort also unveiled its latest luxury real estate offering in 2020 – the Well Villa.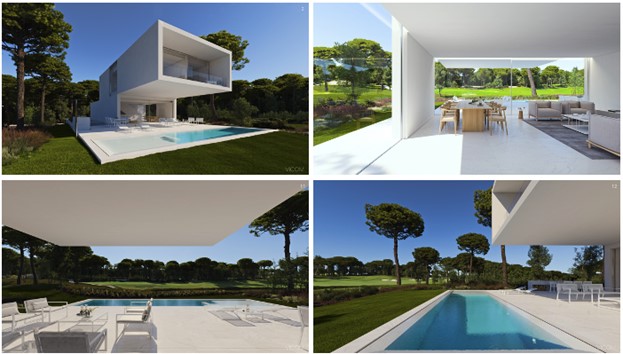 The Well Villa concept is a new villa expertly designed to provide the homeowner with a true holistic living experience, with all aspects of physical and mental wellbeing at front of mind. The Well Villa will include pioneering technology focused on seven key concepts: mind, air, water, nutrition, light, exercise and comfort.
The first phase of the construction will include a detailed geobiological study to ensure the two main objectives of the home are reached – ensuring there is no artificial radiations in the area surrounding the villa and placing the house in an optimal enclave, alongside avoiding natural radiations such as underground water currents or points where lines of the earth's magnetisms coincide.
Designed by the renowned Lagula architects, The Wellness Centre transforms the raw landscape into a sophisticated space where the senses experience a unique atmosphere of well-being and satisfaction. The transformation of the surrounding nature, craftsmanship and intricate details will create the "mise en scène" of this exquisite Wellness Centre.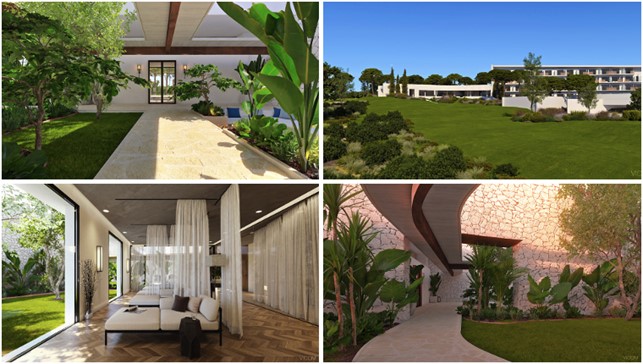 PGA Catalunya Resort have invested €5m euros in their new Wellness Centre, opening in the first quarter of 2021. It will provide a truly luxurious experience with the added benefits of medical backed modalities.  
Click here for more information on PGA Catalunya Resort