The pandemic has resulted in more of us adopting digital technology to enhance our day-to-day lives. But a curious and contrasting trend has emerged alongside it: 'slow-living'. What is it, and how might it impact customer's needs and wants as golf travel begins to make a comeback? We take a look.
The seismic impact of the pandemic is already reshaping how consumers think and feel.
What were once viewed as temporary changes, be it working, shopping or social habits, are beginning to look like more permanent shifts.
One of the latest is the concept of slow-living.
As people's lives have been put in lockdown, our busy, pacey lifestyles have been put on hold and given us pause for reflection and appreciation, sometimes in seemingly mundane tasks.
YouTube has reported a 4X increase in videos with the title 'slow-living' in 2020 compared to 2019, which suggests many of us were looking for new hobbies or pursuits that we'd previously dismissed as too time consuming.
It is therefore perhaps unsurprising to see that golf enjoyed a global resurgence over the last year.
More than golf
While golf is a staple that resorts can have a great deal of confidence in, as we look forward, there may be other aspects of slow-living that can enhance the 'new normal' experience.
Themes of wellness, escapism, mindfulness and achievement are of particular importance.
Does your resort provide services or amenities that appeal to these senses? Does it showcase wildlife and connection with nature?
It might be time to reconsider the importance of these aspects and/or how fundamental a role they play in the customer experience.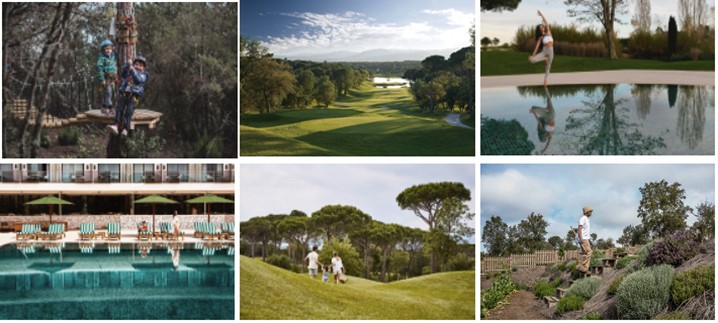 Selling slow-living
As the world opens up, and golf tourism makes a long-awaited return, resorts will turn their attention to attracting new customers and reconnecting with dormant ones.
Before embarking on the same tactics as before to do this, don't dismiss the exponential growth in slow-living and the role it could play in an effective content strategy.
Whether you film a culinary experience video with the head chef, a wildlife walk in the woods, or a yoga class with the on-site instructor, this authentic, aspirational content that celebrates the serenity and slow-living credentials your resort has to offer could be a strong asset and timely differentiator.
Are the trends here to stay?
It stands to reason that during a time of unpredictability and widespread anxiety, people gravitate towards stability, nostalgia and content that helps slow things down and makes them feel safe.
While this may dissipate over time as things recover, YouTube data points to significant value in slow-living in the short and medium term.
And this represents a welcome opportunity for golf resorts to not only re-establish themselves on a commercial level, but understand and appeal to these trends and forge deeper, long-term relationships with their customers.