Europe have defeated the United States 16½-11½ to regain the Ryder Cup and ensure their unbeaten run on home soil will continue to 34 years.
Tommy Fleetwood was the man to secure the vital point on a dramatic afternoon at Marco Simone Golf & Country Club where, despite Europe entering the singles with a commanding lead and never trailing, the U.S. threatened to complete a remarkable comeback.
The home side led 10½-5½ on Sunday morning, meaning the U.S. Team needed the biggest Ryder Cup comeback in history to win despite a rousing 3-1 session victory in Saturday afternoon's foursomes.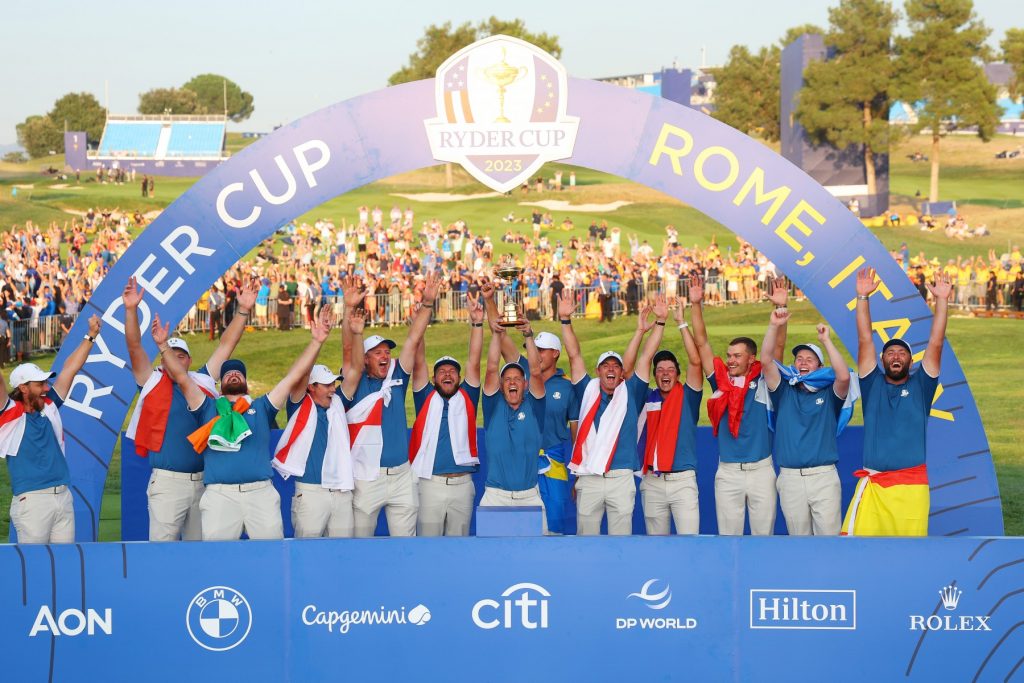 Early European success got the home side to 14-7 but Matt Fitzpatrick missed an 18-footer on the last for the trophy as the Americans cut the gap to 14-11.
Fleetwood and Shane Lowry then both guaranteed at least half a point each before Fleetwood won the 17th against Rickie Fowler to secure a 3&1 victory and put the Ryder Cup back in European hands.
European Captain Luke Donald – who was undefeated as a player in four Ryder Cups – was in tears after seeing Fleetwood and Lowry make sure of the half-points.
"I'm so emotional," he said. "It's been a long process, an amazing journey – I enjoyed this one.
"It was stressful, the U.S. put up a fight but I'm so proud of my 12 guys. We formed a strong bond from day one and they gave me everything. They trusted me and they delivered for me.
"Our guys got off to a great start, the early guys which is what we needed. Wanted some blue on the board early and then a few matches changed to red and you just kept looking at the board, kept looking at the board.
"This is the best (moment of my career). This is why the Ryder Cup is so special to me and to these guys because of these moments. We play for each other and we get to share in that success together and we get to spend this week together and we'll share those memories forever.
"Not many people gave us a chance after Whistling Straits. We were big underdogs. We started to show some form in the last six months and I couldn't be happier with the team I got.
"I think these guys will be around for a long time and we're going to put up a great fight in two years' time."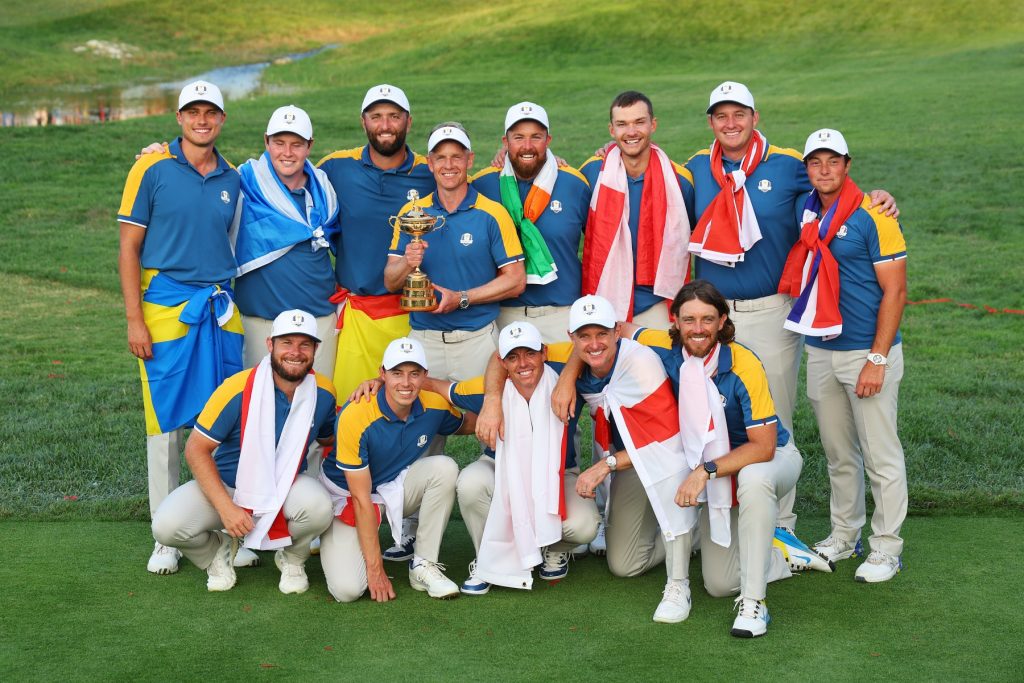 A 4-0 foursomes session victory for Europe on the first morning on Friday set the tone for the week and the home side led 9½-2½ after three sessions.
The U.S. fightback began as they took the Saturday four-balls and, while they managed a 6-6 tie across the singles, the mountain was too big to climb.
"If I have any reflection right now it's that you take your hat off and tip your cap to Team Europe and to Luke – they played great, they earned it and I was very impressed with them," said U.S. Captain Zach Johnson.
"We got outplayed but we showed grit, we showed heart and it got interesting there.
"We had some momentum coming into the day and even some momentum during the day so I'm proud of my guys.
"They fought, they've got so much heart and grit, it's not them, it's on me and maybe some poor decisions. I can reflect at some point, I don't have any idea yet but it's not about those 12 guys. They played so hard for each other and our country and I'm grateful for each and every one of them."