With Newest Development Now Fully Sold Off-Plan & Show Villa Sold within Just Four Months of Completion.
Quinta do Lago, the exclusive residential resort situated in the Algarve, is proud to announce two huge real estate successes this month. Reserva, Quinta's newest development of 26 unique garden and penthouse apartments, has now been fully sold ahead of its completion later this year. The resort has seen record breaking interest in the development from a wider range of nationalities than ever before including, Nigerian, Dutch and Russian, as well as a much younger demographic. Similarly, Quinta is proud to announce that recently completed show home, The Lorenzo Villa which is situated in the San Lorenzo North development has also just sold for 7.2M EUR, just four months after completion.
Reserva
With an unrivalled location overlooking the Ria Formosa, Reserva is Quinta do Lago's most highly anticipated real estate offering to date since it began construction in xxx. As a unique offering, the success of sales has been astounding with all apartments selling off-plan at an average of 2.7M EUR, and with an extensive waiting list for resales already accumulated. A resort previously considered a hotspot for over-65s, the demographic of buyers has been more versatile than initially predicted, with the youngest buyer in their mid-20s and the average age of buyers ranging from 40-50. Nationalities include English, Irish and Portuguese but also Dutch, Russian and Nigerian – both families and couples.
Sean Moriarty, Chief Executive Officer at Quinta do Lago, comments: "We have been absolutely delighted by the success of Reserva since we first launched our apartments of- plan back in xxx. The development is truly very special and provides our buyers the chance to enjoy the Ria Formosa, beautiful design and 5-star amenities and services. It is fantastic to see the demographic of our buyers transforming and we are already predicting an extremely high rental performance too, particularly in new markets such as long term winter rentals and long weekends. We look forward to the completion of Reserva, which is scheduled to take place later this year, and to welcoming our brand new buyers into their luxury homes."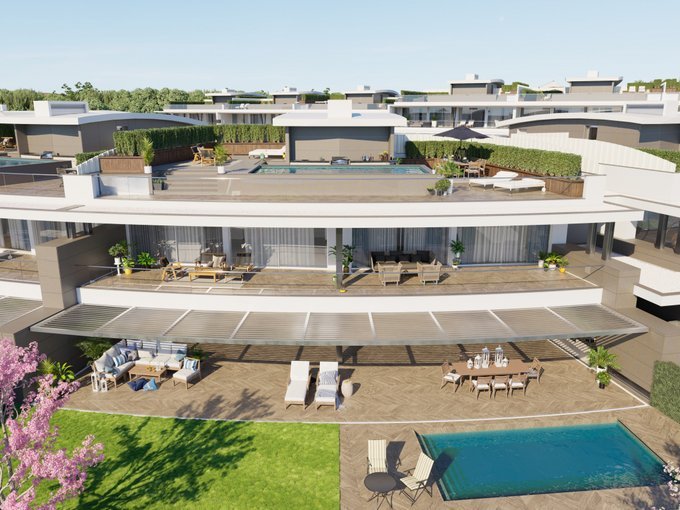 Boasting 26 luxury apartments, divided into garden-facing residences with spacious lawns and stunning penthouses with panoramic roof terraces, each unit features its own private swimming pools,as well as lakeside and seaside views.
The lateral living, low rise development spreads into a D-shape west-facing building and boasts a modernist design of glass and natural stone surrounded by vibrant green spaces. All of Reserva's 26 lucky buyers will benefit from 24-hour concierge service and underground parking. They will also have exclusive access to the private Residents' Club, situated in the heart of the development and boasting a 25-metre pool, gym, treatment rooms, tennis and padel courts, a members' lounge, events space, children's play area and brand new restaurant and bar.
The Lorenzo Villa, San Lorenzo North
The Lorenzo Villa completed in May this year, designed to showcase the exceptional location of all 26 virgin plots in the San Lorenzo North development. Offering an outstanding level of buildability, with 25% plot size, this development uniquely faces no stylistic architectural restrictions and benefits from stunning lakefront, golf-front and pine grove views. Recently crowned the 'Best Residential Property for Portugal' in the 2019 International Property & Travel Awards, this 5-bedroom villa inspires a range of architectural styles and amenities in the most desired region of the residential Quinta do Lago.
Sean Moriarty, Chief Executive Officer at Quinta do Lago, comments: "The San Lorenzo North development offers buyers from all over the globe a rare opportunity to purchase untouched land in the most sought after regions of Europe. Our newest show villa which has just sold showcases the calibre of architecture and luxury that is available here. We are not surprised by how quickly it came off the market and we look forward to welcoming more buyers to the development, to build their dream home tailored to their lifestyle and surrounded by natural beauty."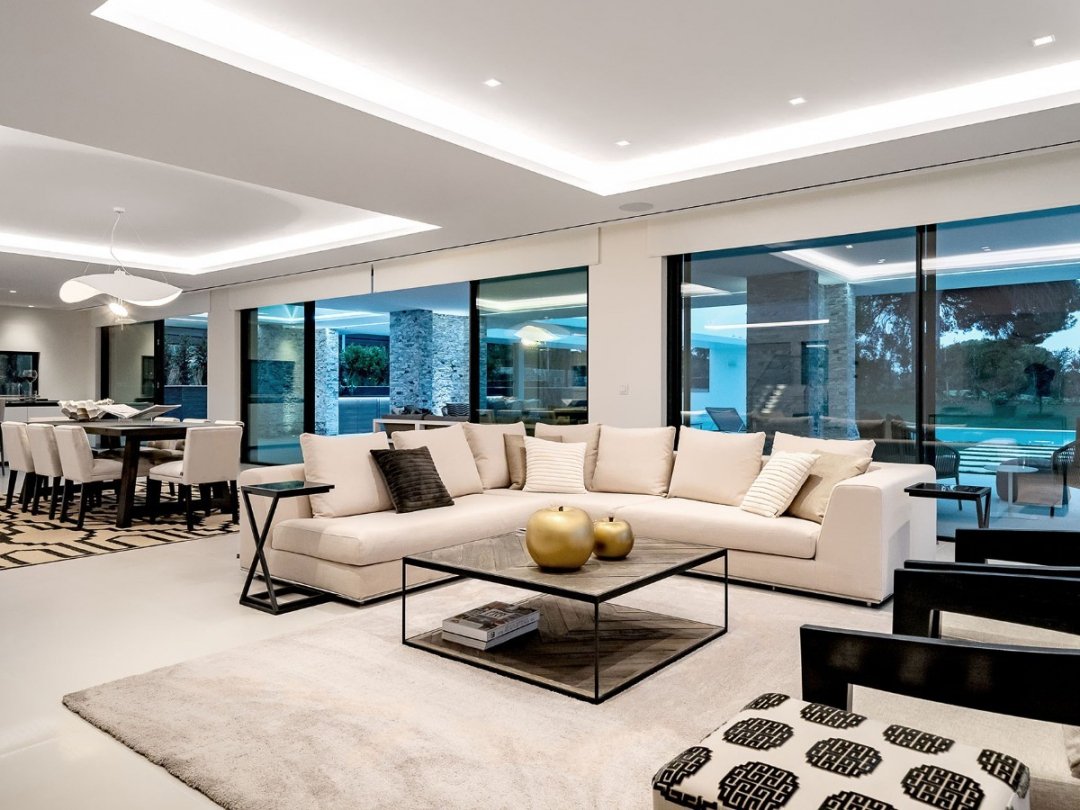 San Lorenzo North is situated in a charming and untouched corner of the resort and offers buyers the chance to build their dream luxury home in the most desired resort development of the Algarve. When purchasing a plot in this region, buyers are given the freedom to choose their preferred style of architecture, design their interiors and select all luxury amenities. Areas range from a grand 2,000 square metres to a phenomenal 3,000 square metres, with a building area of 500 metres squared to 750 metres square. All plots are designed for the construction of private detached villas that can feature over two levels, as well as a basement.
For more information on the real estate at Quinta do Lago please contact realestate@quintadolago.com or call +351 289 392 754