As the global movement towards Net Zero gathers pace, European Tour Destinations Real Estate Consultant, Sandra Ruttle, reports on how the network's resorts are bidding to maximise efficiencies and lower their carbon footprint.
The property industry is at a tipping point on its path to a sustainable future.
According to United Nations' estimates, the real estate and construction sector is responsible for 40% of the world's energy consumption and a third of all carbon emissions. This makes the industry a critical player in helping tackle the climate crisis and meet the international goals of achieving Net Zero emissions for every building, both new and existing, by 2050.
Net Zero is defined as 'a state where we add no incremental greenhouse gases to the atmosphere'. This requires carbon emissions emitted by the construction, ownership and servicing of a building to be minimised, with remaining emissions offset through resource selection and reduction, as well as the use of renewable energy.
Incentives
Pursuing a Net Zero strategy in the real estate sector offers opportunity for all stakeholders.
For property owners and tenants, the running costs of occupying a net zero property will be significantly lower, even non-existent given the building's ability to produce as much renewable energy as it consumes over the course of a year. Such occupants could therefore benefit from net zero energy bills and carbon-free homes.
For investors, considering the sustainability credentials of a property, could generate higher property values, better tenant attraction and retention, as well as improved returns on investment.
For resorts, offering an environment which matches a wider sustainable ethos has the benefits of drawing in and retaining a skilled workforce that shares the same principles.
Achieving Net Zero
Practically, reducing emissions in the real estate sector centres around three R's: renewables, retrofitting and responsible ownership.
Renewables are a valuable sustainability measure as they can be used in the short term and often require lower capital expenditure than other emission reduction measures.
Estonian Golf and Country Club, located on the Baltic coast, is a prime example, and one of the network's first-adopters of this methodology that it implemented from the very start of its real estate project, over 15 years ago. Instigated by its President, Mait Schmidt, who has long been an advocate of passive and low energy properties, all buildings constructed at the resort are airtight structures with advanced levels of insulation. They make use of modern heat recovery ventilation systems that help reduce annual energy operating costs by up to 80%, in a bid to minimise overall total energy consumption per floor area.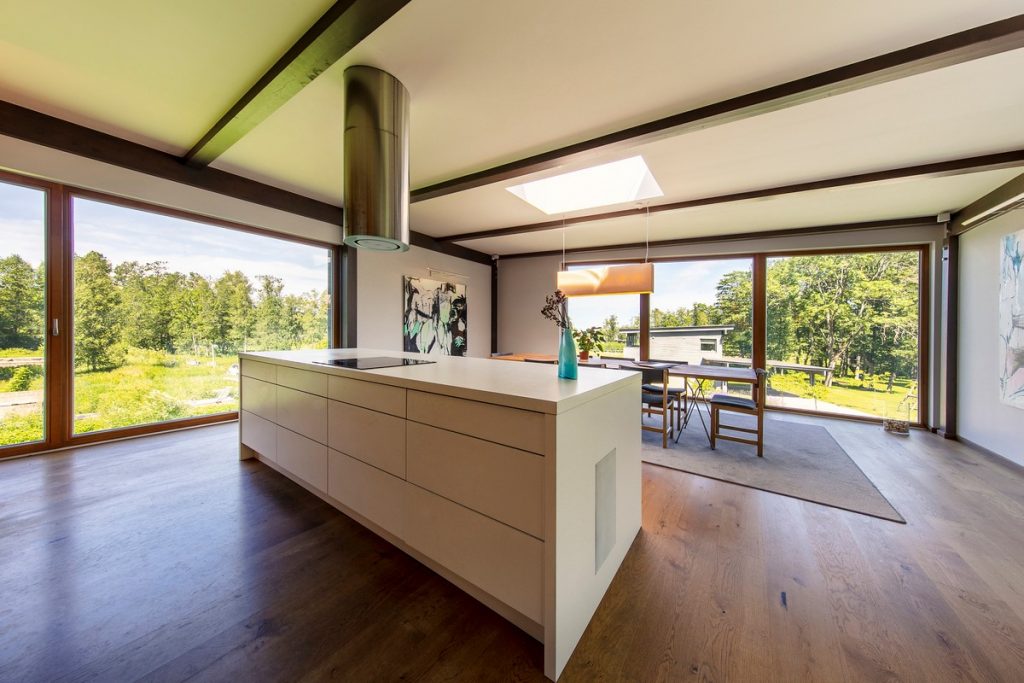 Never has this been more relevant, as the Estonian Government recently introduced legislation whereby all newly constructed properties must have an energy class A.
Retrofitting is another key factor which will help achieve Net Zero, especially given that 80% of the building stock which will exist in 2050 is already built.
Greater energy efficiencies, and cost savings, are tied closely with the implementation of new technologies, such as Automatic Meter Reading (AMR) devices, combined heating and power (CHP), cycle parking, and electric vehicle (EV) charging – schemes that are being adopted by a growing number of the European Tour Destinations' network venues.
At Quinta do Lago in Portugal, other retrofitting measures that have been installed include thermal insulation, specialist triple glazing and passive solar heating, particularly used in warming the properties' swimming pools.
In addition, the 54-hole destination's specialist technical and security service unit, Team 6 Vigiquinta, is assisting its home owners in improving the operating performance of their properties by advising them on ways in which they can use smart technology to optimise energy usage and be more environmentally conscious.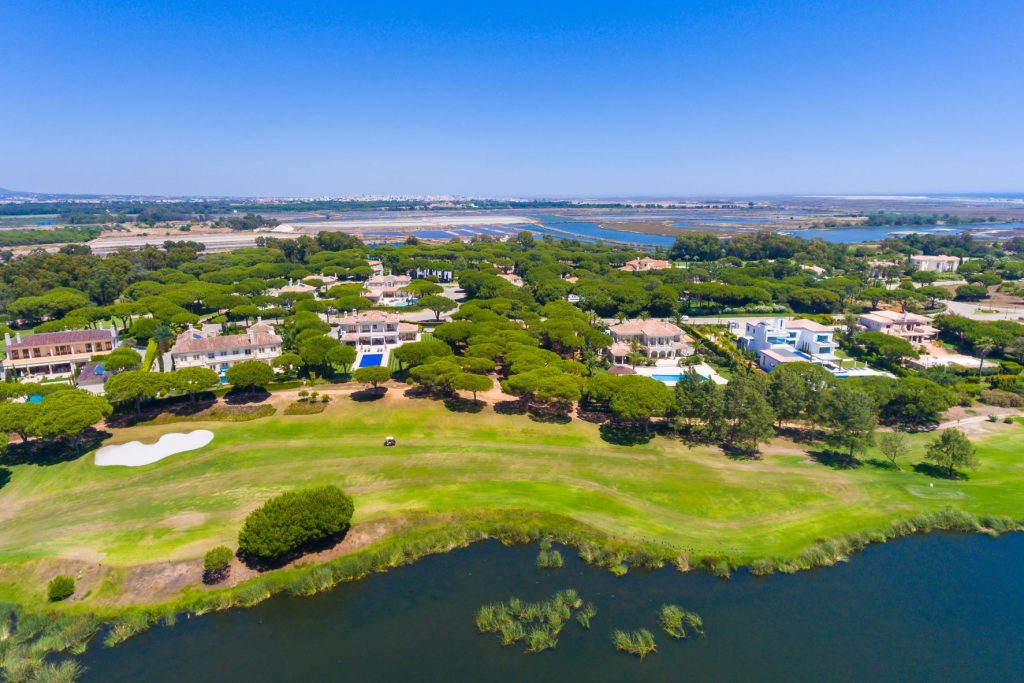 Responsible management and the adoption of practices that embrace sustainability, ethics and responsibility completes the circle in helping the sector achieve Net Zero.
Black Mountain Golf Resort in Thailand, is a great example where responsible real estate investors are seeking to improve their buildings' environmental performance.
By using modern construction practices and blending luxury design with eco-consciousness and green architecture, the resort is aiming to reduce any negative environmental impact. It is also making it a priority to purchase build and finishing materials from companies that use environmentally responsible manufacturing techniques and recycled materials.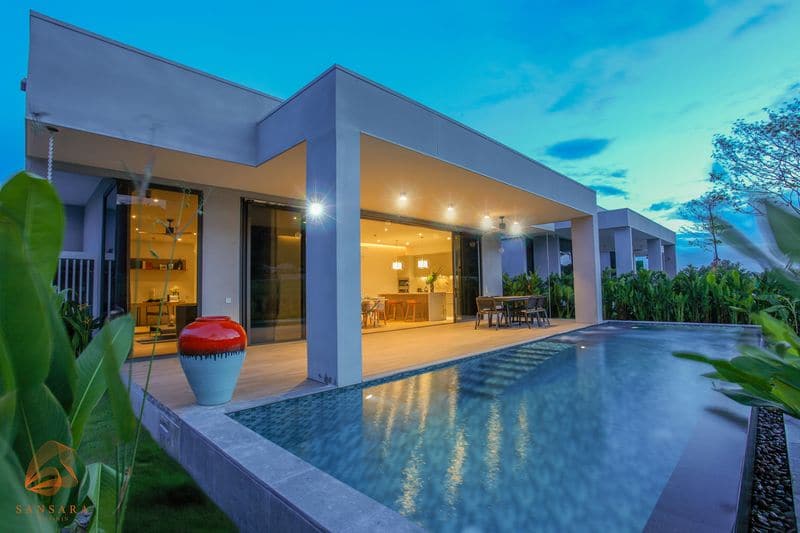 The new Sansara homes are being developed based on the principles of long-term build quality, energy efficiency and a design philosophy centred on safety and security. Every Sansara home combines state-of-the-art construction methodology, appliances and lighting systems to maximize energy efficiency and uses the latest Smart Home automation technology.
It is a similar story at Lighthouse Golf & Spa Resort in Bulgaria with its new development of detached houses that enjoy views of the North coast of the Black Sea.
These modern, eco-friendly properties combine traditional construction methodologies with effective thermal insulation and advanced heating and cooling technologies, such as HVAC installations that help maintain year-round constant room temperatures to produce highly energy-efficient buildings.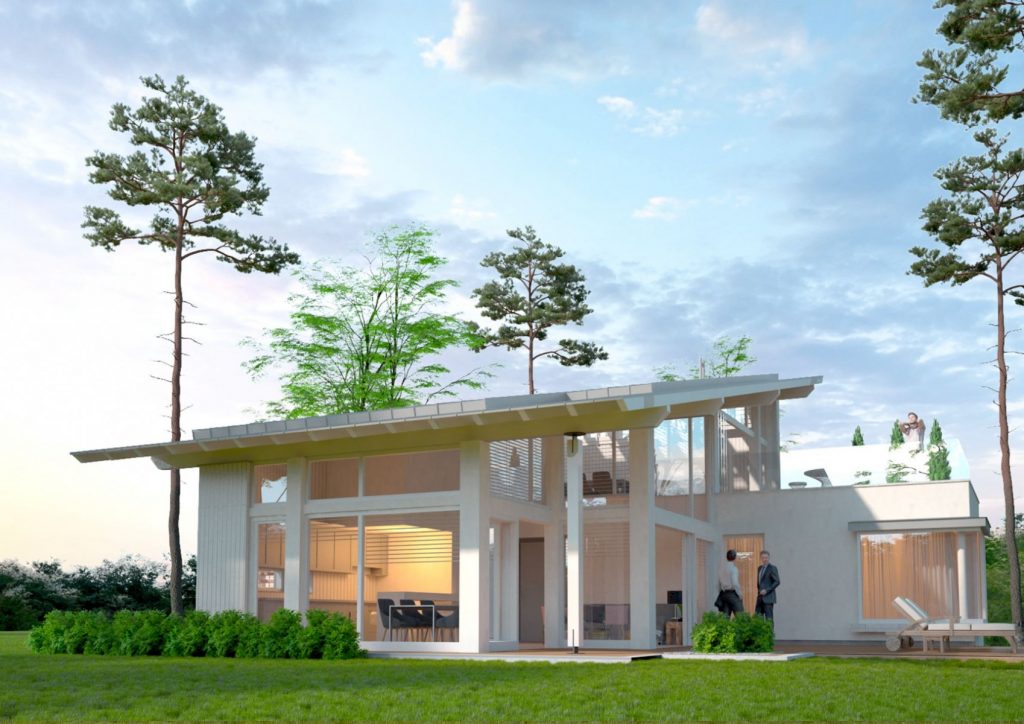 Road ahead
Net zero in the real estate sector presents a unique opportunity. Not only to significantly reduce greenhouse gas emissions but also to improve portfolio resilience, long term viability and competitive edge.
The business and ethical rationale for property owners to reach Net Zero is strong. It provides greater resilience to regulatory changes, allows owners to command higher rents, and makes developments more financially attractive.
At European Tour Destinations, we believe this new horizon presents interesting value opportunities for first-movers, and we have been working closely with our venues on implementing Net Zero strategies – because failing to consider the prospects presented by these sustainability trends now by property owners and developers will risk them to lose out.