The pandemic has thrust more people into the digital world than ever from online shopping to Zoom calls and everything between. With this seismic change in how people live and work, world class venues could increasingly turn to innovation to enhance the customer experience. Ian Knox explains…
Golf is often criticised for being behind the curve when it comes to technology, and while that may be true in some cases, times are changing.
World class resorts have been gradually adopting new technologies to enhance the customer journey, helping to personalise and digitalise the experience. But they could be forgiven for not fully embracing all technology available while certain segments of their customer base, particularly an elder demographic, were still favouring tradition.
The pandemic has changed all that. Whether it's Zoom calls, virtual classes or ordering food deliveries from your smart phone, more and more people have rapidly depended on digital solutions in their everyday lives.
What might this mean in the resort space?
We were fortunate to have George Stavros, CEO and Founder of Pacesetter, join us for our annual conference. Pacesetter is transforming the golf club member experience with a custom mobile app solution centred around increased personalisation and convenience.
He outlined five ways exclusive clubs are elevating the experience for their members through mobile technology, and these could offer some clues for what we can expect to see more of in the resort space.
Instant messaging
Instant messaging within a dedicated app allows members to access quick answers to questions without needing to go to the trouble of calling.
While resorts may currently offer live chat services, look for this to extend out to residents or guests and become more integrated with the experience at the resort.
Food ordering
George cited a well-documented trial of food and beverage delivery by drone at a golf course in Florida. And while this may not be possible for all resorts, it does offer a viable glimpse into the future.
Allowing guests or residents to order what they want, when they want it from the golf course is a step up from ad hoc food carts. You can inform them how long it will take, and GPS track their position on the course to deliver it to them.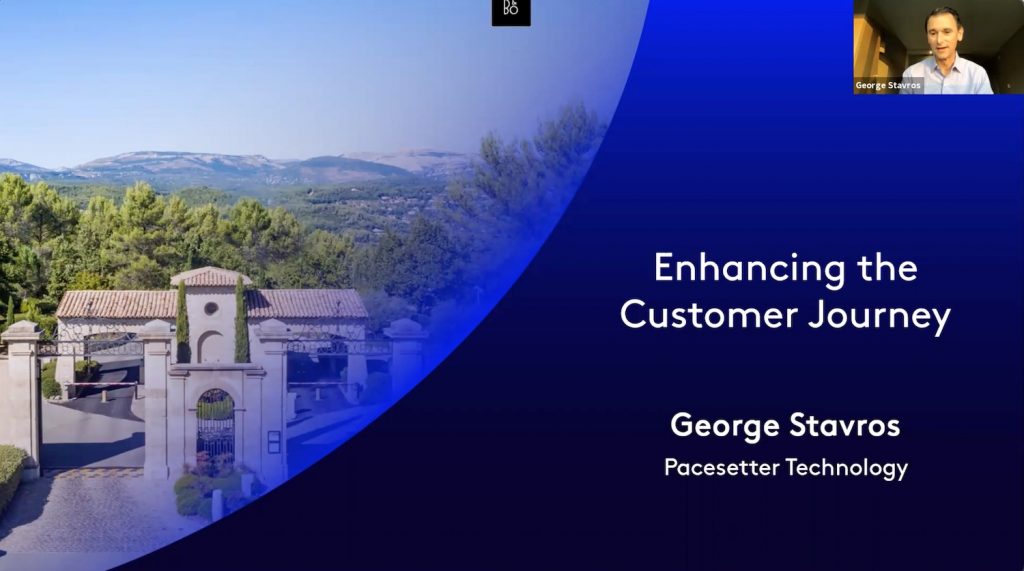 Group fitness and wellbeing
The notion of physical and mental wellbeing has become infinitely more important during pandemic lockdowns.
As this trend continues, and some form of normality resumes, fitness and wellness classes are likely to become more popular and prevalent than ever. How people book them, may not.
Rather than guests and residents needing to queue at the concierge desk to reserve their spot, offering them the option to book through their smartphone may be a need to have, rather than a nice to have.
Exclusive invitations
Private clubs have benefitted from members referring prospective members through a dedicated app invitation.
George referred to one of Pacesetter's clients, who said, 'I want to make it super simple for my member to invite his friends to come and spend money at the club.'
The same principle could apply to resorts. Offering the functionality for guests and residents to invite their friends to 'come stay here' with an exclusive introduction or offer through the convenience of a mobile app could open up a new stream of direct customers.
Security
Pacesetter has removed the need for member cards. Instead of members swiping cards, they are scanning smartphones. Whether they are gaining access to the front gates or specific amenities, it's all possible through the convenience of their device.
Hotels are beginning to adopt this technology too. Not only does it remove the irritation of lost and misplaced cards, it's good for the environment too. Expect to see more resorts embracing this type of thinking in 2021.