The European Tour Destination, part of Arabella Golf Mallorca, is ranked as one of the best of the Balearic Island's 24 golf courses – an appealing reality to tempt the 30+ million North American golfers to the venue with.
Mallorca's mild winters and hot summers that are cooled by the soothing sea breeze give the island a year-round appeal and place it high on the list of sought after destinations for those looking to holiday this side of the Atlantic.
Heribert Rubiano, Sales Manager at Arabella Golf Mallorca, which recently became the first destination in the Balearic Islands to celebrate GEO Certification, said: "The North American market, particularly the USA, is an emerging market in Mallorca since the direct connection from Newark was inaugurated in 2022.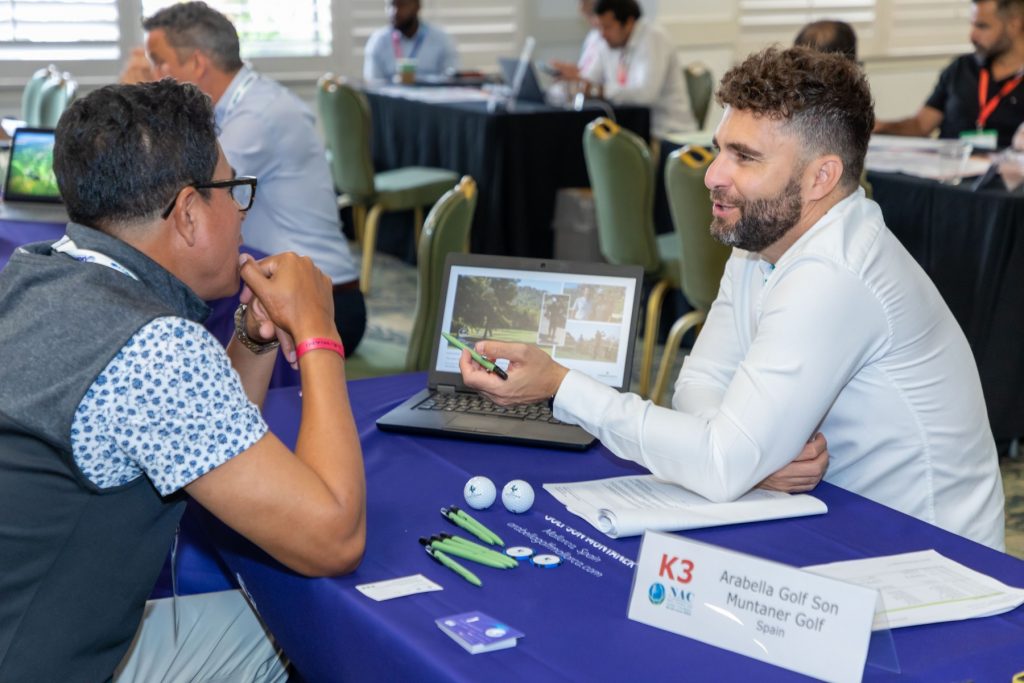 "Since then, around 11% of our current visitors have been from the US market, and we're actively working on building on that.
"As a leading golf reference on the island and the main golf resort offering both a variety of courses and numerous accommodation options, we are committed to spearheading efforts to put Mallorca in the spotlight for specialist golf travel agencies in the US."
To do this, Heribert joined eight counterparts from the European Tour Destinations network at the 14th annual North America Golf Tourism Convention (NAC), which took place at Saddlebrook Resort near Tampa, in the US, in June.
Commenting on the busy and productive trip that enabled a host of new connections to be made, Heribert added: "We closed 30 meetings over just three days, with 90% of the tour operators we spoke to being new contacts.
"The feedback from the buyers we met was highly positive. Mallorca is an emerging destination in the United States that is quickly gaining recognition among travelling golfers, so there was considerable interest from the agencies that participated in the event.
"Attending as part of the European Tour Destinations network also gives us credibility and reassures tour operators and agencies that might not have heard of us that Arabella Golf Mallorca meets all the quality and service standards of a globally recognised brand that is able to provide an unforgettable experience."
Head of European Tour Destinations, Ian Knox, added: "Historically, North Americans tend to travel domestically, but with more 112 million outbound trips made by US and Canadian citizens in 2022, there's ample opportunity for destinations in our network to tempt those looking to travel further afield.
"That coupled with the continent's increasing number of golfers and the return of international travel to near pre-pandemic levels has made the North American golf market a key target for many of our member venues who made the trip to Tampa to show buyers from across the Atlantic the world class amenities they have to offer."
Click here for more information on Golf Son Muntaner